Greetings Commanders!
In the planning process for Season 7 - we marked this week as the date for release of Season 7 and the accompanying unit. In hindsight, this may have been an optimistic target, but the reason for delay was due to complications coming from a localization project we are collaborating on, to bring CoN to other parts of the world. As it stands we are waiting for the green light from QA, and fixing issues as they come through.
In the meantime though, we want to give you a sneak peak of what is to come with Season 7 and beyond.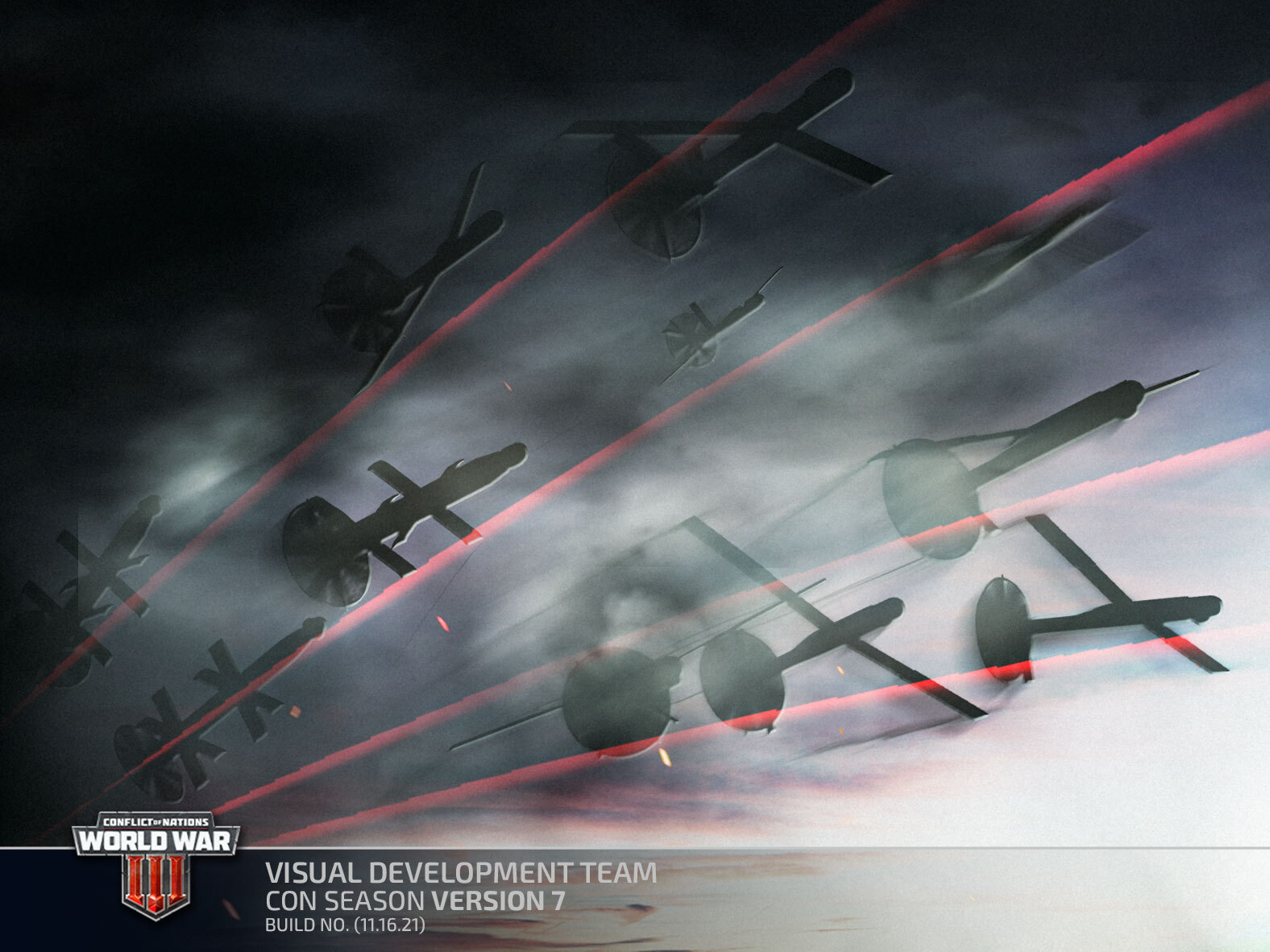 Introducing: The Elite Swarm UAV
The Elite Swarm UAV, also known as "Loitering Munition", is a cost-effective, versatile unit that commanders can deploy to observe and control designated points across the theatre. It can be deployed by various infantry, even some armored units, and will consume Deployable Gear.
With this unit we are introducing several new features to CON including:
Uncontrollable - a unit cannot be controlled once launched. This feature was previously hardcoded into missiles.

Time-Limited - a unit is operational for a limited amount of time after deployment.

Immobile - as the name suggests, a unit is immobile once deployed.

As we expand the toolkit available to our designers we are gradually moving toward new unit types, e.g. land mines, that we had hinted at earlier in the year. It's important to note that our stance on mines is that they will be released as regular units, outside of seasons, and not limited to seasonal unlock.

Knowing what's coming for Season 7, you have time to prepare, plan and discuss how the meta may shift for the coming months. Your feedback and discussions are always appreciated.
Current Black Screen investigation [iOS/Android]:
We are seeing consistent reports where players encounter a black map or screen render, sometimes accompanied by a session expired dialogue. The team are working feverishly to understand the source of this and aim on fixing it as soon as possible. Your patience in the matter, as always, is really appreciated. In case of emergency you can always use the Desktop client, which does not have the issue. If you come across this issue and are happy to cooperate with us on a detailed report, please reach out to us on
support@doradogames.com
Dorado Games
Conflict Of Nations