In this short how-to post I will explain how to create your own password so that you can use it to log-in to the official Conflict of Nations
website
to play the WEB/Browser version (or other affiliate websites).
1) To set the PASSWORD you need to launch the game via steam
2) In the Main Screen under your player-name and progress bar you will find a 'SETTINGS' wheel - CLICK on it and go to CHANGE PASSWORD.
3) Leave the "Old Password" field EMPTY and proceed to NEW PASSWORD and REPEAT PASSWORD.
4) SAVE and exit the game - you are now able to log into the game at
conflictnations.com
using your USERNAME (usually your Steam user name) and the new PASSWORD
This is what the correct popups in the main game screen look like: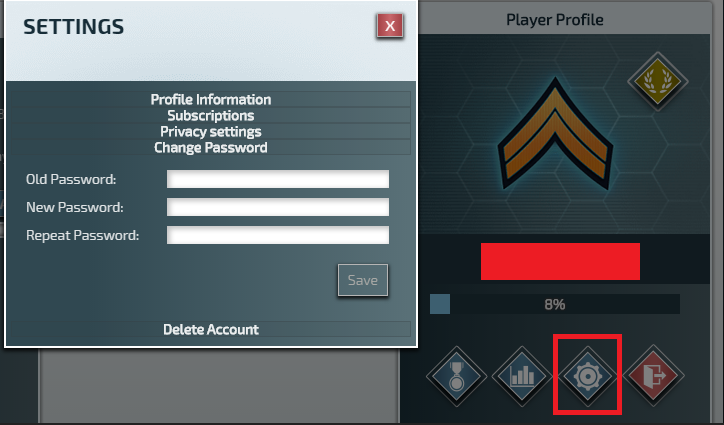 Alphh
Community Manager
Conflict Of Nations | Dorado Games
The post was edited 1 time, last by Germanico ().