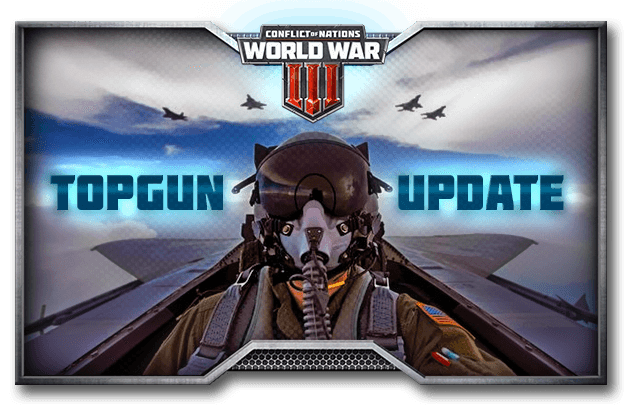 + + + + GENERAL UPDATE + + + +
Today's update brings you numerous fixes, ease-of-life updates and minor balancing changes. AirToAir combat received a major makeover, with special regards to Air Superiority Fighters whom should now live up to their imposing name. The success rate of Counter-Ops spies should also be more in line with expectations now, so prospective spies beware. On the balancing side, we've slightly brought down ASW stats to make them less of a one-stop-shop against ALL things naval, and all ground based missile launchers are now stealth to keep them attractive compared to alternative launch platforms.
Finally, a small but much requested feature has been added: You can now copy & paste intercepted messages and translate them with your external tool of choice!
Balancing
Airmobile Officer (Western)


Unified research costs with other doctrines


ASW Helicopter


Reduced Patrol Range from 50 to 40

Reduced Radar Range for Levels 1-2 from 100 to 75

Reduced Radar Range for Levels 3-6 from 150 to 100


Frigate


Added Helicopter detection

Ground-based Missile Launchers


Added stealth feature to all levels

Airfield


Adjusted the minimum hitpoints required to be operational from 80% to 40% HP (now same as Air Base)

Changes
Tweaked Air-To-Air combat to be more pronounced and better match player expectations (especially Air Superiority Fighters)

Tweaked Counter-Ops spies to better fit player expectations in proportion to the number of spies present in a city

Updated the Bug report panel to include a timer and FAQ button. We've included this to prevent players from spamming the bug reports section with common questions which are unrelated to bugs. This will allow the support team to tend to your report sooner

Moved the Server Connection Status button to be near the ingame settings button, and added a flash graphic when connection issues are occurring

Added ferry range to the relevant unit descriptions

Added operational health threshold descriptions for Naval Base/Pontoon/Air base and Airfields

Intercepted messages can now be copied and used to paste within an external translate tool

Fixes
We fixed a specific case where units which cannot conquer do not engage into combat automatically (when defending against enemy units), unless an attack order on the unit was specifically made

Fixed issue where progress was not displayed for Armored Doctrine award levels 6 and 7

Map changes
Adjusted Vietnam starting city resources on 128 Overkill map

Reduced VP requirements for 128 Overkill map from 2300 to 1950, which translates to 15% less VP required across the board

//Your CoN Team
Dorado Games
Conflict Of Nations
"Victory does not always rest with the big guns: but, if we rest in front of them we shall be lost." - Commander Argentius