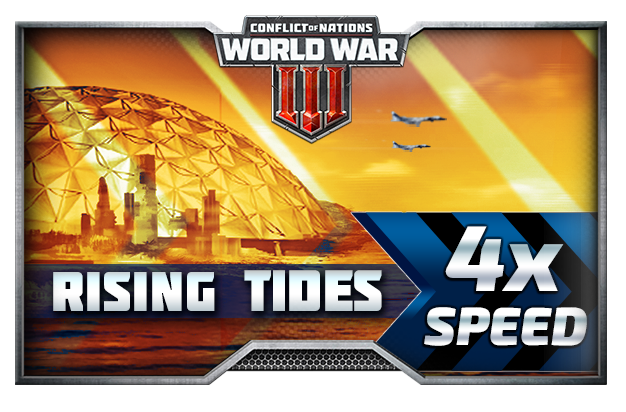 + + + + SPECIAL EVENT + + + +
This gametype is only up for a limited time this weekend (starting TODAY), so you better be quick!
The new Rising Tides map just got the 4x treatment. In case you've only just now washed ashore, the Rising tides map hosts a multitude of features listed
here
.
In case this is your first time into the foray of 4x, this means that
ALL
timers will be running at 4 times the speed. So you can expect:
128 Playable Nations

New starting units, borders, buildings, insurgents, and more!

4 times faster Research

4 times faster Travel times

4 times faster Day times

4 times faster Combat times

Basically... everything is 4 times faster! 1 realtime hour = 4 ingame hours

Dorado Games
Conflict Of Nations