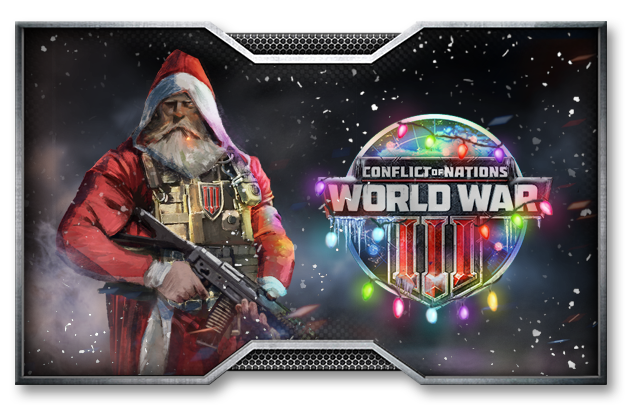 + + + + FESTIVE SEASON + + + +
Dear Commanders,
With the Holidays swiftly approaching, many in the office are preparing to make their way to designated locations, where, rumor has it they intend on stuffing their gut with whatever they find, inducing a nuke-like comatose state of food coma - the likes never seen before.
Our Community staff are a different breed. They have been genetically selected to endure the harshest of food hangovers, and cruelest of winters. The ever watchful eye of Community management will be ever present, in your time of need, be it in the confrontation of cheaters or pesky issues. They will be there. The unsung heroes of winter.
All that we ask in return is for your invaluable cooperation
Support staff are humans too, and they need the extra time off which they can get when they are off-duty. A nice message can go a long way.
Everyone at Dorado is wishing you Happy Holidays!
Dorado Games
Conflict Of Nations