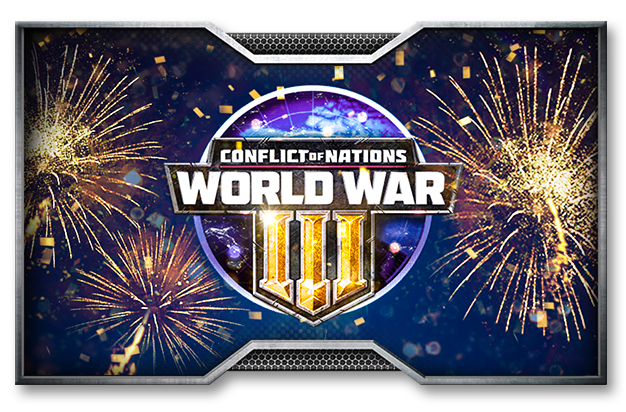 + + + + NEW YEAR + + + +
The year has been exciting with events and updates; the likes of which have seriously affected the tides! Elite units were researched and deployed in an effort to quell the evil Chosen rebellion, and Zombies run amok amidst the chaos. There has been one central figure in all this: YOU, the Commander. Overkill is the aim of your game, and you have not disappointed. In the first Season alone thousands of players proved their worth, securing their legacy on the Learerboard.
Players' feedback and dedication are invaluable contributions to the outcome of Conflict of Nations. We are truly blessed to have such a great playerbase. No less our dedicated Support Staff who are on the front lines organizing community events, assisting new players, defusing bombs and protecting the greater good of our CoNmunity. A wholehearted thank you goes out to you too.
This December CoN turned 3! And has come a very long way from initial Beta. A very exciting year is planned, which will change the face of warfare as we have come to know and use
Dorado Games
Conflict Of Nations

The post was edited 1 time, last by Yak ().