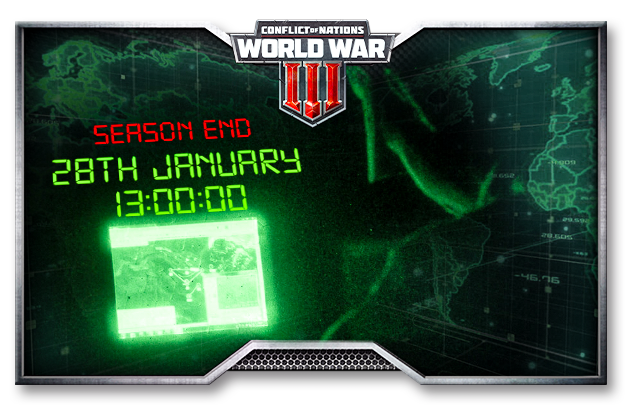 + + + + NOTICE + + + +
Have you been making progress on the Seasonal Leaderboard?
Take notice that the end of Season 2 is approaching. You have until the end of January to get the points you need to secure the seasonal unit so that you can permanently own it.
Once the Season is over you will not get the chance to unlock the featured Elite Unit again!
Season 2 finishes 28th January, 2020 13:00:00 (UTC +0)
In case you are unfamiliar with Seasons you can find all the information you need
here
.
We have critical information for the upcoming update
here
, be sure to read it thoroughly.
Dorado Games
Conflict Of Nations