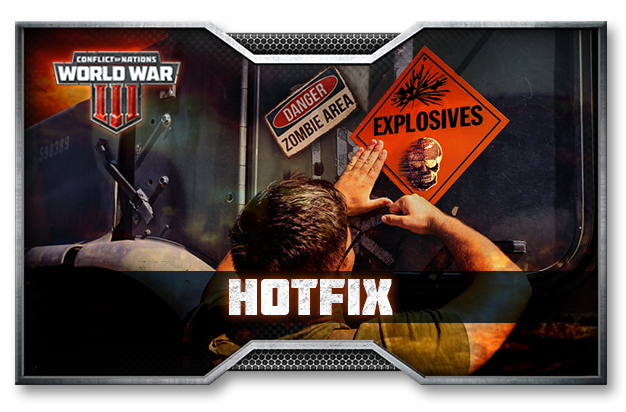 + + + + HOT FIX + + + +
Dear Players,
With the release of the Chosen and Undead we wanted to make sure that they are threatening enough to players but are not the main focus in the Player vs Player gameplay loop. This has been a remarked success, but internal discussions as well as player feedback indicated that we needed to tweak the units further, and tweak it we did!
The following changes are planned to take place starting tomorrow
, in a hotfix planned sometime in the afternoon UTC+0. In the meantime, stand your ground and prepare for the counter-attack! ETA 24 hours for reinforcements will arrive. The changes will apply to all
running games.

The Chosen (Rising Tides and Blood & Oil)
No longer Stealth

Now have a LOW radar signature

HP has been reduced from 30 to 25

Toned down aggression and made slower - making them much more manageable in 4x games

Move less and spawn less

Removed terrain modifiers for movement speed

No longer use buildings

Undead (WWZ maps)
Zombies now move at 66% speed through foreign territory instead of 100% rounds

Slightly toned down aggression

Zombies now move less and spawn less

Increase Hive build time from 8 to 16 hours

Movement speed reduced from 1.5 to 1

Removed terrain modifiers for movement speed

Dorado Games
Conflict Of Nations

The post was edited 8 times, last by Yak ().