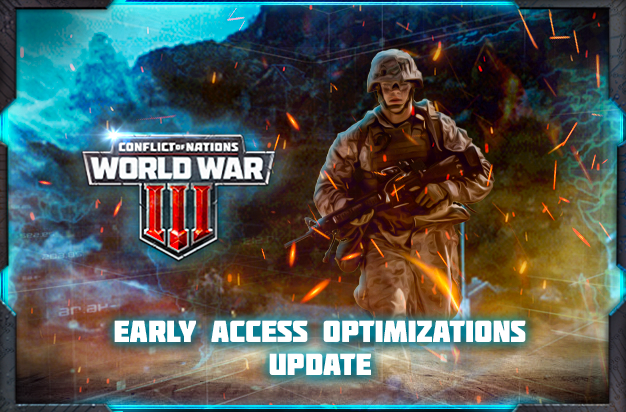 + + + + Early Access + + + +
Dear players,
Today's changelog hosts a wealth of optimizations for great performance, and polishing to make the interface pop! These changes come in preparation for final Android release, which is slated for the coming months!
With this update you may notice your device running at a less toasty temperature, thanks to the new framelimiter. This function has been implemented to ease calculations required for your handheld, resulting in less stress and ergo less heat from the device.
Read all the latest changes and fixes below!
Changes:
Amended Unit Info images with higher quality subjects

Implemented framelimiter

Optimizations made on the diplomacy panel, giving you snappier responsiveness when using it

Updated gametips on loading screen

Fixes:
Fixed instance of misaligned Special Event tag in games list

Restyled "Missing password" text in Account settings

Fixed issue where building info panel for relocate headquarters and harbor cannot be scrolled through

Fixed missing translation for unit descriptions

Swapped low resolution images in Unit info panel for higher resolution ones

Fixed missing level graphic of buildings under construction

Fixed instances of missing textures for sea

Fixed missing color identifiers in diplomacy panel for setting diplomacy status with nation

Fixed instance where reward popup is not fully visible on smaller screens

Fixed missing dome/fusion reactor graphics in province bar

Dorado Games
Conflict Of Nations